Help protect your home with our premier, easy-to-use Columbia home security cameras
Vivint Columbia home security cameras are a critical component of your smart home and system
If you need to keep a watchful eye over your home,it is smart to use the most advanced home security cameras in Columbia. With features like wide-angle lenses, infrared technology, and full HD resolution, you will never lose sight of what's going on -- even during the overnight hours. And with advanced motion sensitivity, two-way communication, and a smart deter capability, your cameras can help divert unwanted guests as well as see them in a live stream.
The best home security cameras in Columbia use two-way talk and HD infrared vision
No matter the lighting or weather, these home security cameras provide a crystal clear view of your house in crisp HD. Pick from these top-of-the-line camera products: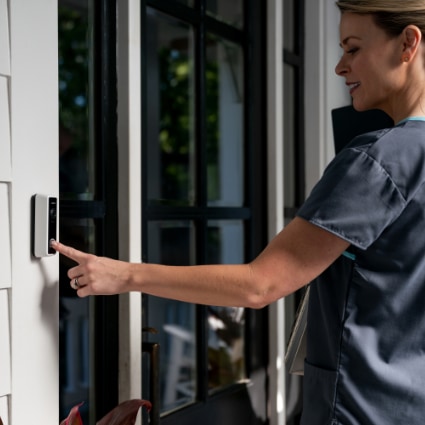 Doorbell Cameras in Columbia:
Scare off package thieves with the Vivint Doorbell Camera Pro™. Get an HD view of your front patio any time of day despite the weather. Talk to guests with two-way talk or get a notification when a visitor is at your door. Watch live video streams or record and store Vivint Smart Clips from your stylish doorbell camera via the Vivint App.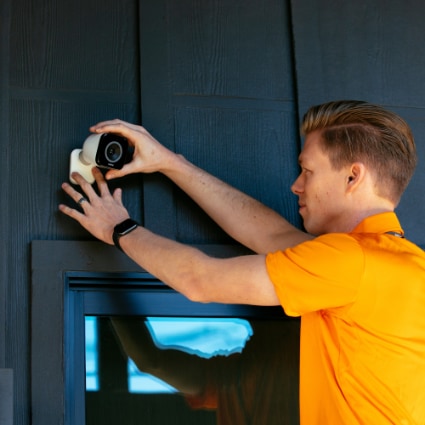 Outdoor Home Security Cameras in Columbia:
Protect your yard with the powerful Vivint Outdoor Camera Pro™. With 4K image detectors, a 140-degree wide lens, and lurker detection and deterrent, your cameras will always be on watch for unusual activity. Watch current video streams with your Vivint App or receive dynamic clips right to your phone or tablet. The Vivint Outdoor Camera Pro automatically deters unwanted intruders with flashing red lights and sound.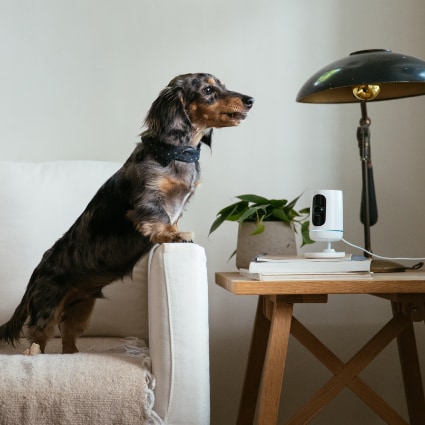 Indoor Cameras in Columbia:
Always have an eye on your home and kids with our robust indoor cameras. Low-light lenses record video in any light, and the wide angle helps you see more of in your home with fewer dead spots. Speak with your kids via the two-way talk ability and the Vivint App. They can also signal you with one-touch callout. Watch current feeds via the app or get 20-second video clips on your phone when the camera detects motion.
Manage your Columbia home security cameras with the Vivint app
Like all your home security and home automation devices, your cameras can be accessed with the Vivint App. See live footage in full HD or store 20-second video clips for later use. Create detection zones for parts of the property that benefit from extra monitoring and receive motion-triggered alerts to your phone. Speak with front porch visitors from anywhere with an internet connection with the two-way talk option. With the Vivint App, you'll always have an eye on your home.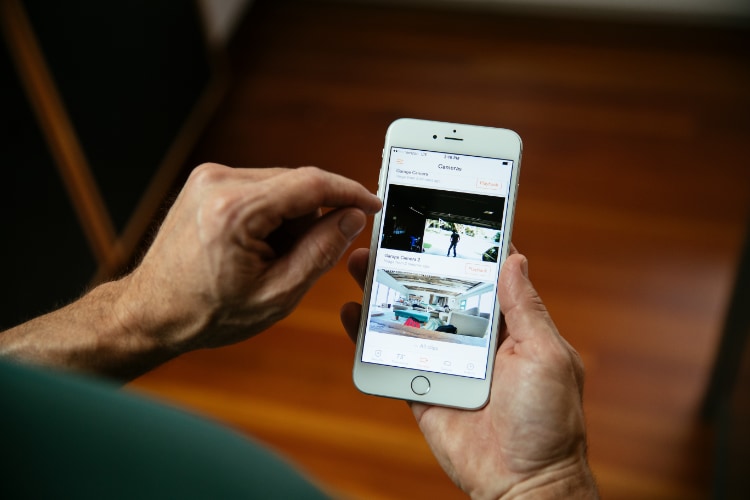 Call now to purchase your home security system with smart cameras
Learn more about the premier home security cameras in Columbia when you call (803) 921-0946 or fill out the form below. A Vivint specialist will explain your smart home security considerations and can design the best system for your home and family. Call today for your no-cost quote!