Home security system insurance discount in Columbia and additional ways to lower costs with a modern smart home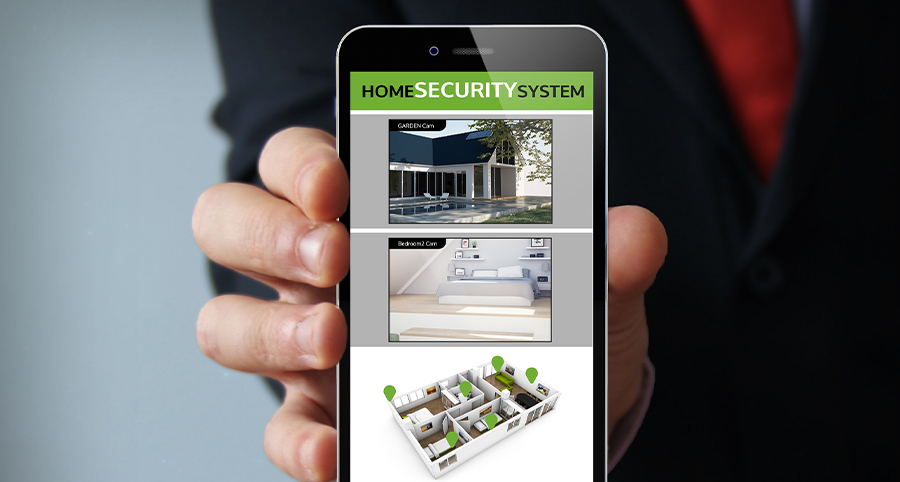 You know that home security systems are ideal for boosting your property's defense. They safeguard your residence from trouble with modern devices like cameras, smart locks, and alarms. With the right installation, you also enjoy the benefits from a monitoring team that springs into action whenever your alarm is set off.
But there's even more good news as your home's defense can benefit you financially. To begin, there's savings on utility bills with automated components. And in many cases fully integrated systems like the ones installed by Vivint might get you an insurance discount.
Monitored smart homes are best for insurance discounts in Columbia
The fact of the matter is you may be able to get an insurance discount on your home security system in Columbia. The extent of your discount might vary greatly and is dependent on two key elements - the insurance company you choose and the kind of devices you install. While a basic, bare-bones alarm with one or two window or door sensors may result in a little premium reduction, there may be a chance to boost your discount to a higher level.
When you integrate devices such as video cameras, monitored smoke detectors, and smart locking systems, you could get more of a financial benefit from your insurance provider. If you want an even bigger discount, you should add 24/7 monitoring. When you include monitoring, you're informing the insurance company that a security specialist is always watching your property and ready to respond to an emergency, whether you're you're on site or not. To determine your eligibility and the level of your discount, contact your insurance agent.
Home automation in Columbia gives you added savings
If you're curious about other ways to cut expenses, it's time to consider home automation. Imagine utilizing a smart thermostat that can detect your normal routine and changes settings accordingly. If you leave for the day, your thermostat can adjust automatically to help you cut energy usage. Your lighting may be set to function in a corresponding way and light up if you come into a space or shut down as you leave. In the long run, the savings on your energy bills may be substantial.
Whole-home systems from Vivint are a breeze to adapt and can be set up during the initial installation or completed later through your centralized command center or smartphone app. In a short time you can program a versatile, multi-faceted system.
Neglect to turn off the lights? You can now get access no matter where you are
Another method to reduce energy expenses is by accessing your system remotely. While it's true your smart home can make adjustments automatically, you may also easily manage components from your cell phone. If you don't remember to shut off your lighting or adjust the thermostat before exiting, it's not a problem. All you need to do is pull up the Vivint app on your mobile device and make the desired changes. You can even arm or disarm your system from any location. Do you want to alter how your home's elements react? You may do that from your phone as well.
Customize your own automated system in Columbia and get the savings you deserve
Interested in saving money with a home security system insurance discount in Columbia? Consult with a Vivint specialist today to create a smart home with 24-hour monitoring that will lessen your insurance rates while elevating your home's protection and convenience. Call (803) 921-0946 or submit the form below to begin.