How much do home security signs deter intrusion in Columbia?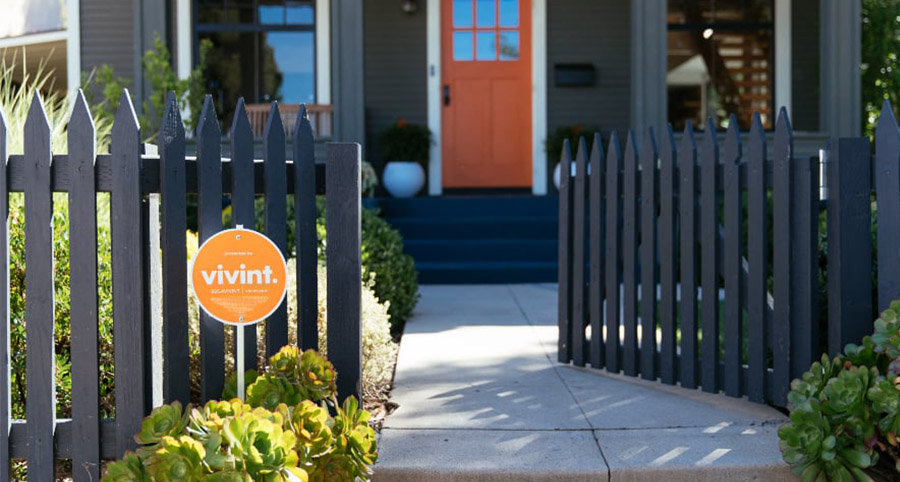 Exhibiting security signage near your front door can be essential for numerous home security systems. It warns potential burglars that your residence is under protection and that they should look a more unfortified home to strike. However, you shouldn't put all your trust in a square of cardboard to dseter intrusion in Columbia. A comprehensive alarm system should also contain other deterrents, like security cameras, smart locks, and motion detectors.
It's true that security signs can deter intrusions in Columbia
Many studies say security signs are effective when attempting to deter an intrusion. The reasoning is that the thief will discover the display and instantly make the decision that your residence isn't worth the hassle. Ultimately, why worry about surveillance systems and motion detectors when they can pivot to a more vulnerable house in another neighborhood?
With that being said, the same research indicates that signage isn't the strongest burglary deterrent. A smartly positioned sign mostly dissuades novices, but seasoned thieves will want to discover the level of security that is actually shielding your home prior to moving on. Other devices, like security cameras, are more effective at thwarting prospective invaders.
Other security devices that deter intrusion in Columbia
Although security signs might help deter intrusion on occasion, they are not intended to be relied upon as your only method of security. Here are a few additional devices that will elevate the protection of your home:
Outdoor surveillance: Positioning a surveillance device under an eave or right onto the side of your property does more than security signs to deter an intrusion in Columbia. This is especially true if the outdoor camera uses an indicator light that says that it's on



Doorbell cameras: The benefit of a video doorbell is that it's always in the perfect place, beside your primary entry point. A well-seasoned intruder also realizes that these units sync to your smartphone via an security app.



Smart locks: A smart locking system features a keypad interface in lieu of a keyhole. These are more challenging to pick and a cinch for you to track.



Smart light bulbs: The leading way to deter a prowler is to make it look like you are home. Programming lights to illuminate if your exterior video camera detects uncommon activity helps produce this appearance. You may even place your lighting on a schedule to activate for a time when you're away from home.
The best deterrent is a Vivint smart home
If you order a Vivint smart home, you'll never have to fret about front yard signs and window decals being your main means of protection. Not only will signage be part of your plan, but you can also opt for the indoor and outdoor cameras, smart locks, and smart lighting options that greatly enhance your home's security. Just call (803) 921-0946 or complete the form on this page to talk with a security specialist.