Reasons a smart home security system is worth it in Columbia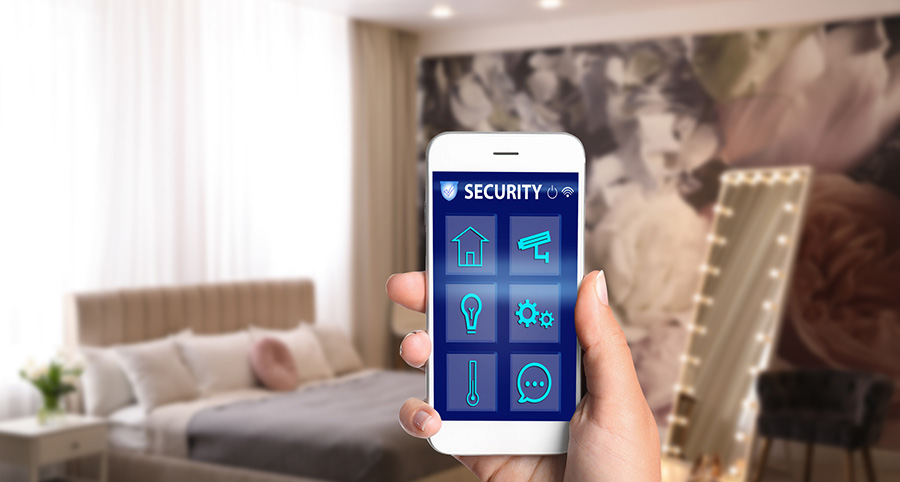 Even if you're in a safe and secure city, you still might think about if a home security system is worth it in Columbia. However, know that today's alarm systems include much more than just a set of motion and glass break sensors. But nowadays, a security system is more than the sum of its parts, especially when you throw in flood and fire sensors, mobile management, and home automation.
A residential security package guards against invasions
Guarding against invasion is the number one reason for installing home security in Columbia. After all, most cameras and detection devices zero in on burglar prevention. However, a modern security system does more than simply defend your home by sounding a siren. You can now receive smartphone updates, monitoring pings,and automation to aid in alerting you of an intrusion when you're at work or on vacation.
For instance, in the event you are at work and a stranger approaches your door, your doorbell camera will detect the activity. It will automatically dispatch an update to your smartphone with video footage of your visitor. Use the integrated smartphone app and converse with whoever it may be via the two-way talk functionality, or have the front hall light turn on, so it appears like your house is occupied. In the event a break-in does take place, your home's defense will immediately warn your 24-hour monitoring agents, and they'll quickly summon law enforcement.
A security system can protect you from fire, floods, and carbon monoxide
Many different types of urgent events may happen at your house. Flooding, fire, and CO leaks typically come unexpectedly and happen fast. Linking detectors to your home security system gives your smoke alarms and other components the same functionality as your other monitored devices.
When disaster hits, your high-volume alarm will ring, signaling every person in the residence to leave. You could even have an alert sent to your mobile device, which is extremely beneficial if you're away at work. Your monitoring agents will also be informed, so they can reach out to first responders while you move to a safe location.
Professional monitoring immediately reacts to your home security alarms
Home security monitoring is the X factor when determining if a home security system is worth it in Columbia. When you have monitoring, an actual person responds instantly to the alarm regardless of whether the crisis results from a break-in, fire, or any other situation. Initially, they will reach out to you to confirm you aren't experiencing a false alarm and to make certain everyone has moved to safety. They will then contact first responders so they can get to your house quickly.
Your home security system will make your house more efficient
Smart lighting, locks, thermostats, and other devices will pair with your home security system to make your house more adaptable and efficient. Control all of your smart equipment remotely with the security app on your smartphone or arrange for your lighting and comfort levels to alter according to a preset schedule. You might even save over 10% on your energy expenses with automated devices.
Get the rewards of a home security system today!
A comprehensive home security system in Columbia is certainly worth the investment. To get started on your installation, contact our smart home specialists. Simply call (803) 921-0946 or complete the form below.