Should I buy a security system even though I live in a safe Columbia neighborhood?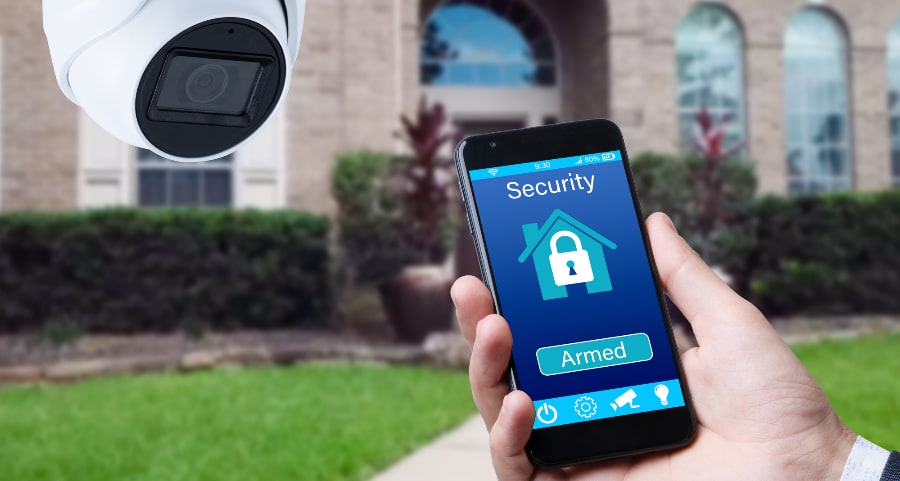 You appreciate your neighborhood for a variety of reasons. It's family-friendly, in an ideal location with excellent schools, and has a low crime rate. You may have asked yourself, should I buy a security system even though I live in a safe Columbia neighborhood? The simple reply is yes, and you'll quickly find out why.
Be proactive in keeping your neighborhood safe
It's forgivable if the appealing, freshly paved streets, amiable residents, and peaceful environment give you an inflated feeling of security. But make no mistake, burglaries can and will take place anywhere. Prowlers are known to target nicer communities with the hopes of larger payouts. You must deter them, and the most effective way is with a modern security system. You will not only shield your own residence, you'll help keep the neighborhood you care about secure.
Why install a home security system in Columbia?
The primary purpose of a home security system isn't to stop an active invasion. It's preventing it from occurring in the first place. When curious burglars take note of your video cameras, signage, and security company logo in your first-floor window, they'll likely determine your house isn't worth the risk.
Modern security installations in Columbia with round-the-clock monitoring will even keep you protected when you're not on site. Your dedicated representatives will support you when you're away or anytime you don't hear the alarm or see a smartphone alert. If you're on vacation, you can maintain connection to your home with the convenient cell phone app. You can remotely complete the following:
Check live footage from your security cameras
Lock entryways
Close the garage door
Switch on lights to make it appear that you're there
Today's smart homes do so much more than deter crime. The latest home automation allows you to put your lights and thermostat on schedules and even devise specific scenes. For example, you can dim lights, adjust the thermostat, and secure doors at the same time in a nighttime scene.
Safeguard against all types of risks in Columbia
Homeowners need to safeguard against all risks, not just burglary. One of the wonderful facets of contemporary smart homes in Columbia is that you may incorporate all your safety devices into one cohesive system. That way, you and your monitoring specialists will be alerted when your fire alarm, CO detector, or flood sensor triggers. Your attentive monitoring team will work quickly to get first responders on site while you focus on your loved ones.
Stay safe in Columbia with a Vivint smart home
Even if you reside in a safe Columbia neighborhood, you still have to safeguard your household against the numerous risks you could encounter. A Vivint smart home gives you a comprehensive defense while adding convenience through remote access and state-of-the-art automation. Are you ready to start customizing your system? Call Vivint today at (803) 921-0946.