Stay safe at home in Columbia by avoiding these home security mistakes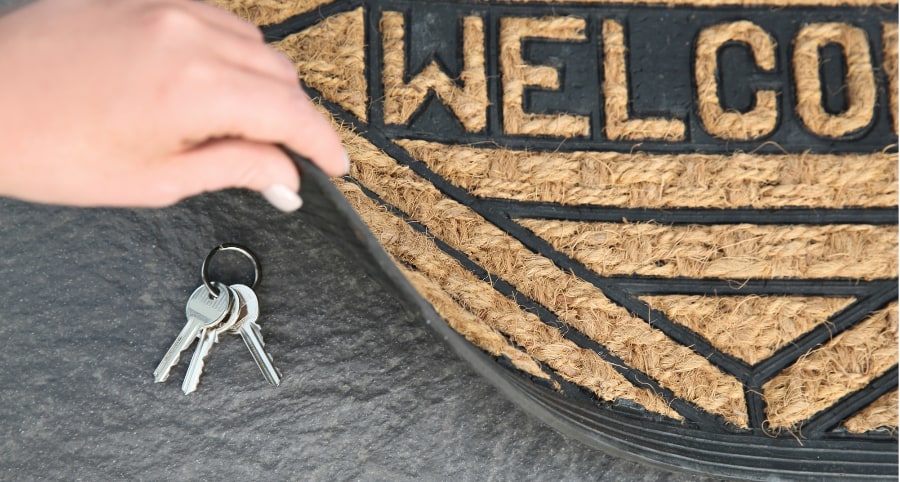 Are you using your wedding date or birthday in your wireless password? Placing a key outside for your neighbor? Regrettably, people put their properties and family members in harm's way each day by being lax or negligent about security. Don't be part of that group. Preferably, stay safe at home in Columbia by staying away from these common home security mistakes.
Mistake No. 1: Not locking doors and windows
Don't you love the time of year when you can crack windows and open doors to let in a nice, cool breeze? Just don't neglect to close them when you depart! You might be shocked by the number of homeowners who are careless about locking these key entryways, the most common locations for intruders to enter.
Ever forget to secure your doors? What if you were able to utilize your smart home to lock the doors for you? This functionality is now a possibility. You'll stay safe at home in Columbia when you schedule your smart locks to automatically activate at particular times of the day or when they've been engaged. If you don't wish to program them, you may still operate your locks no matter where you are with your convenient smartphone app.
Mistake No. 2: Electing to self-monitor in Columbia
Emergencies often occur at the worst possible times. Visualize being on a trip and swimming in the ocean when a smoke detector goes off. Or, what if something happens when your cell phone is powered down during a medical appointment. When it comes to protecting your home and family, a backup is essential. A reputable professional monitoring service won't ever miss an alarm and responds rapidly to resolve all types of situations. Monitoring on your own can lead to trouble since you're not going to be available at all times. Get the assistance and assurance you deserve with qualified monitoring specialists.
Mistake No. 3: Letting packages pile up on your Columbia doorstep
Letting packages pile up on your doorstep is an enticement to prospective thieves. Don't make your home a target. Alternatively, retrieve your boxes the moment they get there with the aid of your smart home. Today's video doorbells will send alerts via your mobile device app when something is dropped off and can even tell the difference between packages, animals, cars, and people. This feature is helpful in preventing unnecessary communications.
Mistake No. 4: Careless wireless network security
Wireless home security installations have ushered in a new level of remote access. You can examine live video, engage locks, and even manipulate your thermostat from wherever you are. But you must be certain your Wi-Fi network is safeguarded. Careless network security is one of the most frequent mistakes homeowners make. You can avoid this with the following:
Create strong passwords and never use the default password on tools like routers.
Employ the most up-to-date Wi-Fi security protocols.
Put home security components on their own network, away from the guest network that provides internet access to friends and family.
Make sure you run firmware or software updates offered for your security devices and router.
Stay away from security mistakes that put your Columbia home at risk
One of the best ways to steer clear of common home security mistakes in Columbia is by ordering a modern smart home from Vivint. Features like smart locks, remote access, and round-the-clock monitoring will help safeguard your property at all times. Didn't remember to lock your main entry or fail to see a critical security alert? No sweat! Your smart home and its dedicated monitoring specialists will be there to back you up. Call (803) 921-0946 today to get started.