What to look for in a home security camera in Columbia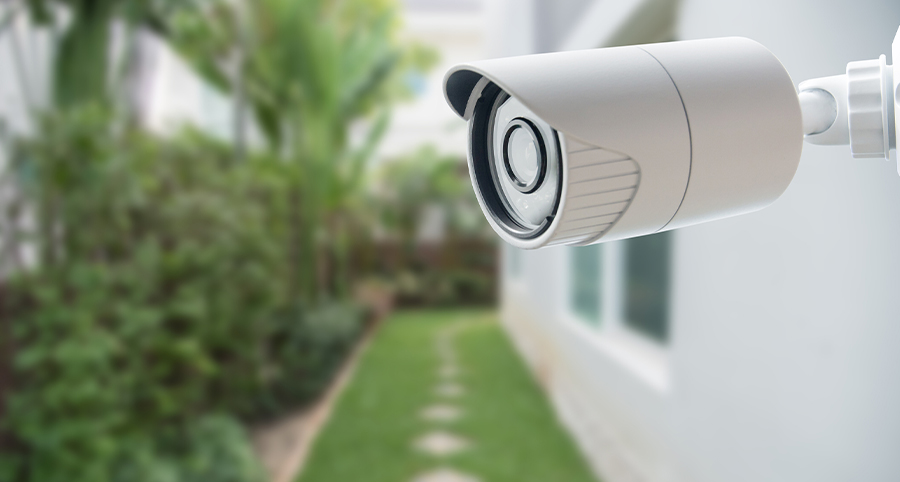 So many people in Columbia want to take a look what's going on at their house when they are not home This is the main reason why security cameras are among the best tools to include as you design your smart home's security. Although independent cameras can be effective when set up properly, they're even more powerful when incorporated into your home's smart home system.
Are you wondering what to look for in a home security camera in Columbia? You'll be happy to discover these critical components include more conveniences than previous iterations. You are able to see real-time streams from indoor cameras or surprise intruders with built-in security features from outside cameras. Just use your mobile security app or touchscreen control panel and you'll be able to manage all your home security cameras.
Powerful features enhance home security cameras in Columbia
Multifaceted and simple-to-use security cameras will take your property's defense to a whole new level. These crucial aspects of your alarm system may come equipped with an impressive range of features like bi-directional talk, motion detection, and customizable zones. Take a look at the available options below.
Effective deterrents: You can use a surveillance camera that will take action automatically. If odd behavior is observed by the Vivint Outdoor Camera Pro, a clear red ring will appear around the lens and a loud warning will sound.
Night vision: Impressive IR night vision functionality provides clear views of your environs at any hour. Your cameras will even maintain their clarity when zooming in on details.
Video storage: Choose devices with cloud storage options and the ability to watch footage directly from your mobile device app.
Mobile app: Today's home security cameras in Columbia are frequently connected to a handy mobile device app. You have the opportunity to watch live streams or recorded video and even engage or deactivate your alarms. The Vivint App will send an alert to your phone when there's a triggered event.
Motion detectors: Integrated motion sensors prompts cameras to engage if strange action is detected. You'll also receive a message on your mobile device.
Talk to delivery people or family: Would you welcome the chance to check in with your kids after school? Do you have a delivery person at your main entry? Modern home security cameras, including the Vivint Doorbell Camera Pro, allow convenient bi-directional audio so you can converse with the people detected by your equipment.
Greater viewing angles: As a good rule of thumb, your outside surveillance should provide no less than a 120° view. For example, the Vivint Outdoor Camera Pro provides 140° angle viewing.
Configurable zones: This benefit gives you the chance to set the specific area you wish your camera to watch over. This is important to better define what you surveil as you wouldn't want notifications each time an automobile goes by on the street.
Configure your own Vivint smart home system
You should have a good idea of what to look for in a home security camera in Columbia. The next step is to put everything together in a custom Vivint smart home. Call (803) 921-0946 to begin or submit the following form to reach out to our security professionals.